Meditation Resources in the Los Angeles Area
By: Jessica Kauffmann, Contributing Writer and Mental Health Rockstar
Now more than ever, more and more folks are becoming familiar with the benefits of mindfulness. Proven to aid with everything from stress to depression and sleep quality, it's no stretch to say meditation is the self-care powerhouse so many of us need. The problem is that while we might be aware of what the benefits of meditation are, few of us are as familiar with how we can begin to incorporate this practice into our lives.
For most of us that don't meditate, the practice of mindfulness-based self-care may seem inaccessible. After all, one does not often visualize themselves as potential meditators when screaming on an overly congested 405 freeway while fielding work calls and trying to get in their last sips of coffee (or maybe that's just me?). Despite what the image of a "perfect meditator" may conjure up, more and more people are learning to incorporate this ancient practice into their modern lives- and reaping the benefits.
If you find yourself interested in meditation, but daunted by the task of meditating itself, classes can be a fun (yes, I have had fun in meditation class before!), informative, and necessary part of developing a rewarding mindfulness practice.
Read on for some of the best meditation spots in the Los Angeles and Conejo Valley!
Tushita Kadampa Buddhist Center, Westlake Village
Tushita welcomes all types of meditators, stressing that you don't need to be a practicing Buddhist to benefit from their daily classes. With drop-ins, series, and monthly membership rates available, there are a variety of options designed to suit different budgets and schedules.


Unplug Meditation, Santa Monica and West Hollywood
Vogue suggests that this newer, boutique, meditation studio may be the new Soul Cycle, given its well-curated atmosphere and uniquely tailored classes. Offering 30-45 minute classes with specific offerings such as Breathwork, Aromatherapy, and more- Unplug is an excellent option if you are looking for a spa-like meditation experience. While this studio is a bit on the pricier side- there's a great intro offer for new students and its available on Classpass!
The Den Meditation, Studio City and La Brea
With a very similar style to Unplug, The Den Meditation is a beautiful boutique mediation studio with all day classes ranging from topics such as self-compassion to happiness. In addition to meditation, many of the courses offered daily include Reiki and Tapping (EFT) for those that are interested in classes which extend beyond traditional breath based meditative practices. Also a bit on the pricer side, a lower cost community class, availability on Classpass, and its own intro special, is available for those curious but not ready to commit financially.
UCLA Mindful Awareness Research Center, Westwood
Focused on promoting "well being and a more compassionate society" the meditation loving folks at UCLA offer free meditation classes daily Monday-Thursday for the community. These classes are open to the public and require no sign up beforehand- an excellent opportunity for those who are on a budget and wanting to learn more about meditation.
The Self Realization Fellowship, Hollywood, Pacific Palisades, and Glendale
If donation based meditation classes surrounded by a floral, zen-like oasis in the middle of a busy city appeals to you, the Self Realization Fellowship is for you. With over 500 centers around the world, Los Angeles is blessed to have three separate centers which offer their own free meditation classes throughout the week.
Bindupoint Center for Presence, Encino
Offering both yoga and meditation classes, Bindupoint is an excellent option for those looking for a one-stop shop for all their mindfulness needs. Classes like gentle yoga and embodiment meditation are offered daily.
Calm, Everywhere
Ok ok, so this technically isn't a meditation class that you can attend in person, but Calm, dubbed Apple's top app of 2017, makes learning to meditate more accessible than ever! Offering classes like meditation foundations and beginner technique's Calm is an excellent resource for novice meditators with the busiest of schedules. Check out their free 7-day trial here.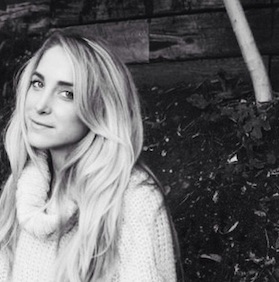 A freelance writer and therapist, Jessica Kauffmann, MA, is obsessed with all things wellness. When she's not busy being wowed by the strength of the human heart in her work as a therapist she's usually writing or taking a yoga class.